I t is a well known fact that repeating a gym routine over and over again can have a serious detrimental effect on your gym member. We hate to admit this one fact, but monotony always kicks in at some point of time and it's hard to shrug off. There's a high possibility that you eventually lose a passionate member of yours to boredom. In order to avoid facing such disappointment, let's look at some ways to engage gym members.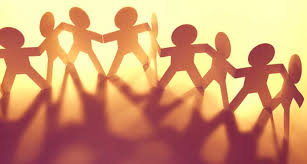 1. Cross training At some point or the other, we all have been through this. Writing the same sentence over and over again as punishment in school did bog us down. The same applies to workouts. Cross training and alternating routines are important to improve vigour and health of your members and keep them engaged towards their fitness goals.
2. Gamify workouts Everybody loves competition. Competitions works as great tool for motivation. You can gamify the workouts by dividing them into monthly/weekly challanges and also have your own leaderboard to publish your members score. The top performing members can be showered with gift hampers whereas the bottom ones can be showered with motivational pep talks!
3. Get social In today's world, with applications like Facebook and Instagram everybody gets their own share of limelight. People love sharing their life online with family, friends and collegues. This could well be taken advantage of. The members data can be presented in easily perceivable images of charts and graphs which they can easily 'share' on social networking sites.
4. Celebrate milestones This is a good way to get up and close with your members. Celebrate your member's fitness milestones and let them know how proud you are of their acheivements. This will motivate them to perform even better next time and build in them a sense of belonging to the gym.