G one are the days when gyms were a part of the elite lifestyle. Over the years the number of gym-goers have significantly increased and so has the number of gyms. Big chains of gyms are popping up in every corner of the city thus intensifying the already existing competition between the gyms.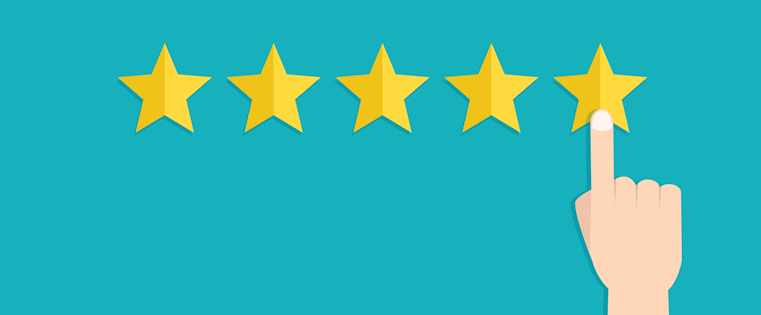 Why google reviews? Over the last few years a noticeable trend is seen in selection of gym amongst the people. Instead of blindly buying membership of a well established chain of gyms, people are seen making decisions based on Google reviews. Like it or not, Google reviews are here to stay. It really helps if your gym has good ratings and reviews and pictures uploaded by your members. When people search for gyms, they have a chance to see what people are saying about your gym.
Spick and span Technically, a gym is the sweatiest place in the world and if not well-maintained, it can easily turn into the stinkiest place in the world! Maintaing hygiene should be a top priority while running a gym. Be it the workout area, the sauna or the locker rooms, they should be as neat as a pin. After all, cleanliness is next to godliness. Isn't it?
Train your trainers Trainers are the representatives of your gym. They are the ones directly interacting with your valued customers. A grumpy, unfriendly, rude and inattentive trainer pose a big threat to your gym. It's important for them to be polite, helpful and attentive. A smile, please and thank you go a long way!
Old is gold, well not always Shortage of dumbells, a bent lifting rod or a broken treadmill belt can leave a bad impression on your member. It's important to perform a routine check on all your equipments once a while. In case of damage, repair or replace the old equipment immediately before you get to read about it in your complaint box!
Give some, get some Convincing your members to rate and review your gym can be difficult. It is observed that people generally tend to procrastinate rating and writing reviews. But what if they got something back for writing a review? You could ask your members to be kind enough to put up a good review about your gym, and well since nobody likes to do stuff for free, you could offer them points as incentives. This way you could attract new members to your gym by keep yourself up in the good books of Google review, retain exisiting members with points and level up your chances of crushing your competition. A win-win situation, isn't it!